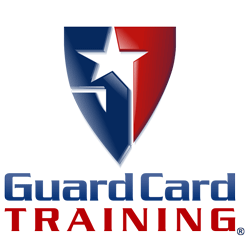 Online Security Guard Training Solutions
Welcome to the STC Guard Card Training® online training program solutions.
Security Training Center,® LLC. is proud to offer online training solutions for small, medium, and large private security companies. Leverage our expertise, technology, and approved training materials for your in-house training needs.
Online Training Solutions
Let Security Training Center,® LLC. host and manage courses, enrollments, and tracking in our Learning Management System (LMS).
Customizations
Training content can be co-branded to include your company logo in the modules themselves.
In addition to co-branding, Security Training Center,® LLC. can customize existing training content to meet your internal needs. Customizations include:
Logos
Backgrounds
Corporate templates
Entirely new, custom content
and more!
Customizations are billed at an hourly development rate.
"Out of the box" content is available for the states of Arizona and California. Additional states are currently under development.
STC Guard Card Training®